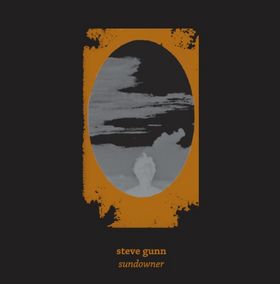 I'm not sure how I found out about Steve Gunn. I think I was looking up
another artist and found a video of an amazing piece of guitar that
precipitated one of those frenzied searches I get into. In any case, I
eventually stumbled on the Harvest Recordings site, learned that Gunn is
part of the unclassifiable band GHQ and heard some samples. Sold. I really love
old Neil Young guitar work; the minutes-long, sweetly tortured shambling
in the middle of Cortez The Killer, and all over After The Gold Rush, the
delicate, clockwork melodies throughout Everybody Knows This Is Nowhere,
and Harvest. And Gunn does that same thing for me. Airy, sweet and sad phrases with little else, perhaps near-whispered vocals. Dispatches from a ghost
town, a lone plainsman, older than his years, on his stoop, playing to no
one under stars. The guitar case next to him has stickers from Texas,
Tangiers and the sweltering Delta, among many other places, and each far
corner has left a ding or scratch on the guitar. I love the thick,
matte-finish jacket, looking much like an antique photograph -
silk-screened I think. Very nice. Limited to 500 copies, only $12 plus $3
shipping from harvest-records.com.